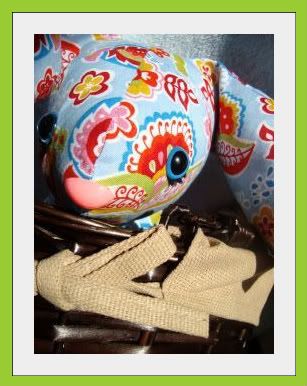 My last post title could have worked with this post as well. Thankfully, I don't have several more rabbits to make though. Only one.
I used a pattern from
Carol's Zoo
that I bought quite awhile ago. It was meant to made out of faux fur, but since there were a couple of cotton bunnies in the picture I thought I'd try it that way.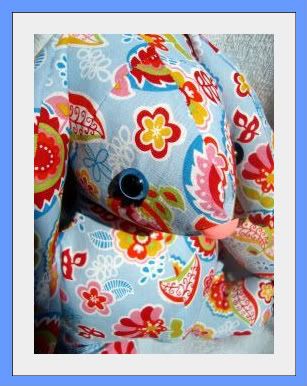 I'm not sure I like it. She's cute and all, but her head seems very small for her body. I don't know if it's because I made it from cotton and had to stuff the arms, legs, and body more firmly than I would have with a faux fur?
Oh well, it's not for me to fall in love with. It's for the kids. Well,
this
bunny is for my step-daughter...though you'd never know it with all of the hugs and kisses it got from Gabe.
I couldn't find the corduroy like I wanted, so I was toying with not making my son a bunny. An idea that got even
more
appealing after I saw how his sister's turned out(with the disproportionate head and body). Just look at him loving on that rabbit though! How could I not sew him his own?
Dang cute kid making me do work.