If you've been around my blog for awhile, then you may remember my first stocking. It was a needlepoint kit I made for my step-daughter. I finished it up last year, just before Christmas, even though I had a newborn (but it really helped that it was 90% done from the year before).
I bring up that stocking because Quilting Lines is hosting a Christmas Stocking Hang Out and because I made another one! No needlepoint this time..I might have been serious when I said never again!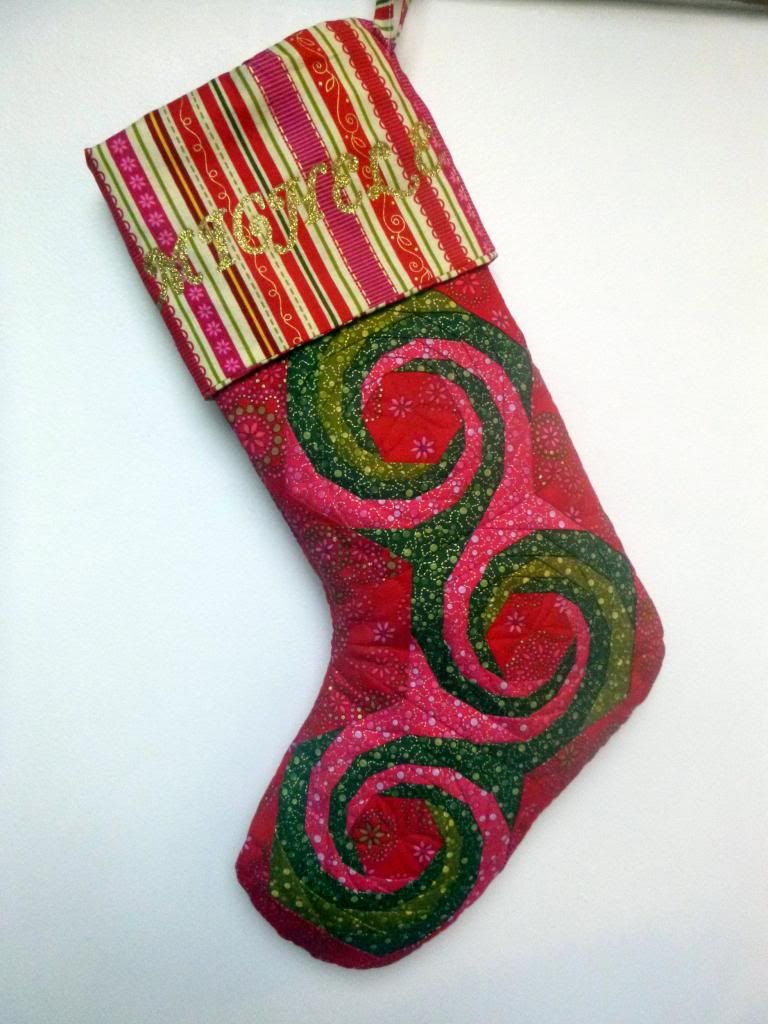 A couple years ago, my mother-in-law ordered a kit for this paper pieced stocking from a magazine..only, she had no idea how to paper piece. She tried, but this pattern is not anywhere one should start out piecing!
Some time later she sent it to me, at a point when I also had no idea how to make it. I put it in a drawer, but it has been in the back of my mind, especially since I learned how to paper piece this year. I decided to pull it out and make it for her this Christmas. I knew she would love it, as she bought it for herself, and I thought it would mean more to her than one to match the rest of ours.
I had plans to applique a simple monogram on the cuff, but as I am still without the laptop I would normally use to print and transfer one, iron-on letters seemed a much better option. I chose these gold glittery ones to match the little specks of gold in the kit fabrics. I hope it will be a hit on Christmas!