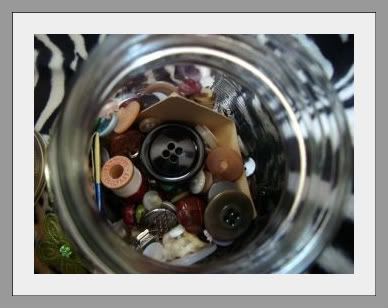 Keli
followed through with the comment she made on my Chicken post and mailed me a button jar! Oh, but she didn't just mail a button jar.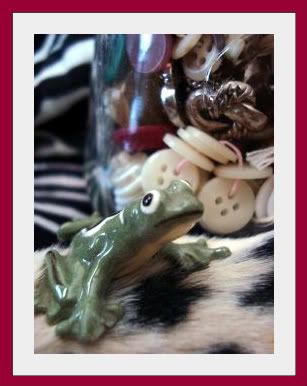 I got an adorable little frog. Two very cool bits of faux fur, some Asian inspired fabric that is just gorgeous a million and one little iron on patches...and this finger puppet lion that is so cute, soft and cuddly.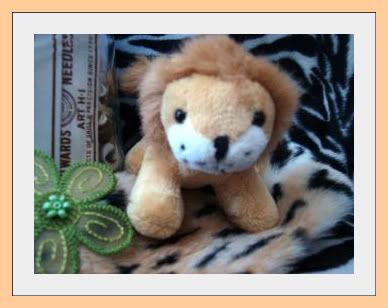 My son immediately yelled, "Mine!" and grabbed it. He might have said cat and kitty a few times too. Of course, at first he wanted it to cuddle and kiss.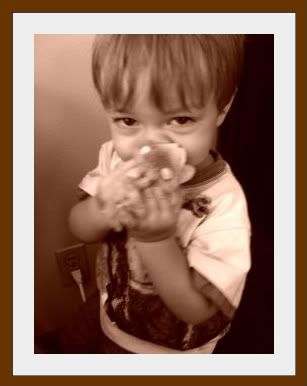 It didn't take long though, before he found what he truly wanted to do with the lion. A favorite pastime of his.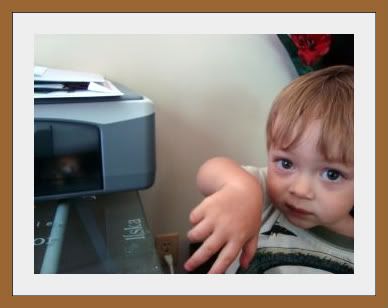 Toys go in the printer. The paper tray gets brought up, the little boy giggles, slaps the paper tray back down, making Mom and Dad cringe every time just waiting for it to break...retrieves the toy and repeats.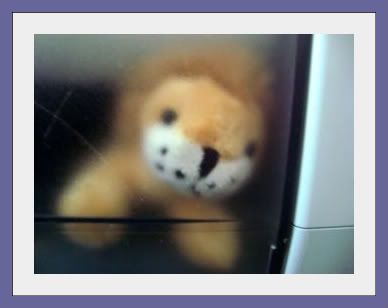 I almost forgot my absolute favorite part of the whole package! Keli was kind enough to include this amazing magazine. It has so many different ideas for fabric collages, painting, art stuffed animals...I cannot wait to give some of the techniques a try. I think I have read it cover to cover three times already.
Thanks so much!