I cursed myself saying the second batch would go quicker. I thought it would be fun to create the cupcakes in a baker's dozen, or at least a dozen, but by the time I had made ten wrappers and ten frosting piles I was a little less than excited about doing another two or three.
Now that I am actually layering them together I have decided I don't like the remaining three wrappers with the remaining three frosting colors. So it looks like I'll be doing a baker's dozen anyway to use the pieces I've already made. Shoot!
In other news
, I have had this picture sitting on my computer for awhile almost daring myself to post it here. I am sort of afraid though. If I put it up and say that I'm going to do something with it, but then don't actually get it done for another two months...well, that would be lame.
Alright, here goes nothing...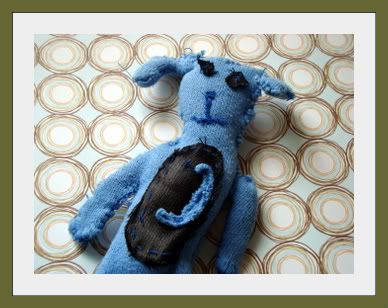 Coming soon: a project inspired by this guy. Care to guess what it is?